Welcome to DIAR ARGAN!
You are obviously here because you are looking for natural cosmetics without parabens or preservatives.
Quality products, that you will not be able to separate from them!
Throughout these 20 years of existence, we offer you today the elixir of our best products of irreproachable quality and we are convinced that you would like it and that you would come back again because the quality and the authenticity are in the middle of our concern.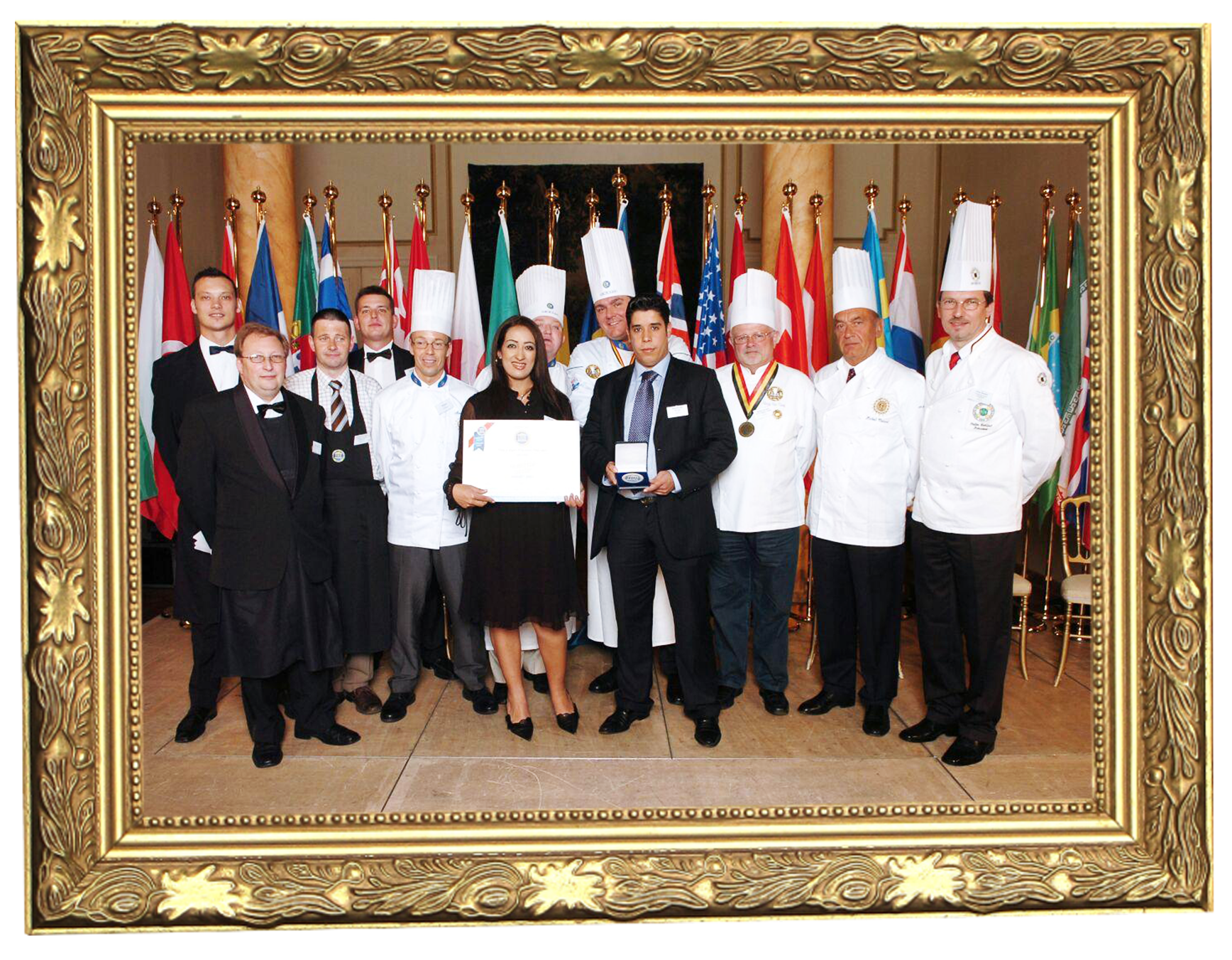 Our products are unique, authentic and rich because they are made of "liquid gold" Moroccan, argan oil.
Our argan oil is very rich in vitamin E 73mg/100g of tocopherol in all forms alpha, beta, gamma, and delta.
Argan oil is also rich in vitamin E and C which act as natural antioxidants to slow down the aging of the skin and ensure its tone and firmness.
We bring you the best of everything that is natural beauty with products from organic farming while keeping in mind that we offer an excellent value for money because we are in the heart of the Argan tree, our ancestral tree of the BARAKA
Our ambition is to create products that will make you feel beautiful, and that will allow you to tell your story through the argan!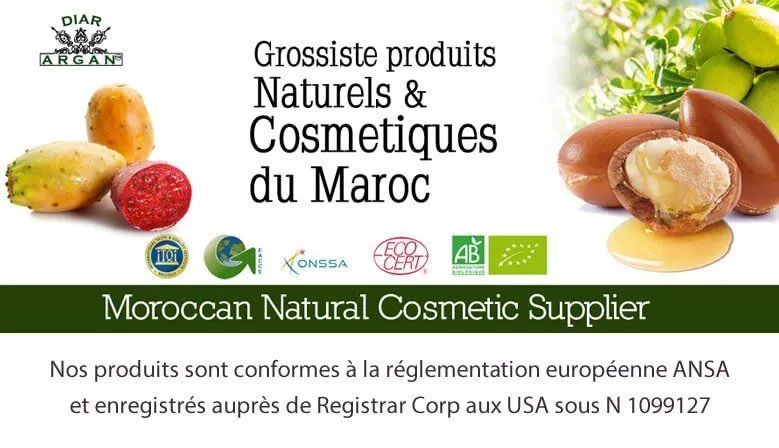 Labellisées BIOLOGIQUE  par ECOCERT (Voir Nos Certificats) L'huile d'Argan Cosmétique est issue d'une première pression à froid afin de garantir ses teneurs en substances naturelles antioxydantes. L'huile d'argan Alimentaire a été primée « Meilleur Goût du monde » en 2010 par ITQI à Bruxelles.
Soucieuse de satisfaire chaque client, DIAR ARGAN a développé une large gamme de produits cosmétique comprenant 80 références. Chaque produit est soigneusement conçu afin de sublimer les formidables vertus de l'Huile d'Argan. Découvrez des produits de haute qualité dans lesquels les propriétés de l'Huile d'Argan sont préservées. Vous constaterez certainement que nos huiles ne nécessitent qu'une toute petite quantité pour être efficaces. De ce fait ce sont des produits d'un très bon rapport qualité prix.
Diar Argan est une marque déposée,  c'est l'une des premières entreprises marocaines spécialisées dans la fabrication, le conditionnement et l'exportation de l'huile d'Argan Biologique Ecocertifiée, ainsi que de ses dérivés.
Toute la gamme est produite, récoltée, transformée au Maroc et non testée sur les animaux.
Voir nos certificats.
Huile d'argan alimentaire biologique (certifiée Ecocert et ITQI)
Huile d'argan cosmétique biologique (certifiée Ecocert)
Huile d'argan pour le corps
Huile d'argan pour les cheveux
Huile d'argan pour le visage
Huile d'argan pure
Nous exportons en Europe, Asie et partout dans le monde depuis quinze ans. Nous avons l'agrément d'exportation auprès de l'EACCE sous n° 3379.
Les créations de la marque DIAR ARGAN pour lesquels nous avons l'ensemble des autorisations l'ANSM, la DGCCRF, Centres anti poisons…, pour la mise sur le marché Européen du top 10 de notre gamme.
Nous proposons ces produits aux particuliers, mais aussi aux professionnels qui souhaitent commercialiser ces produits ou les utiliser en institut.
Pour plus d'information n'hésitez pas à nous contacter : diararganmaroc@yahoo.fr